Award winning expertise

at no extra charge
Rochester's Largest Window Treatment Showroom

30 Years Experience

How To Get Started

Free Installation

After Sales Support

Warranty Info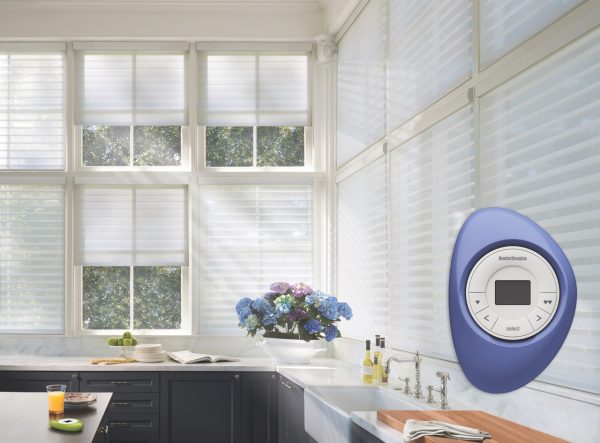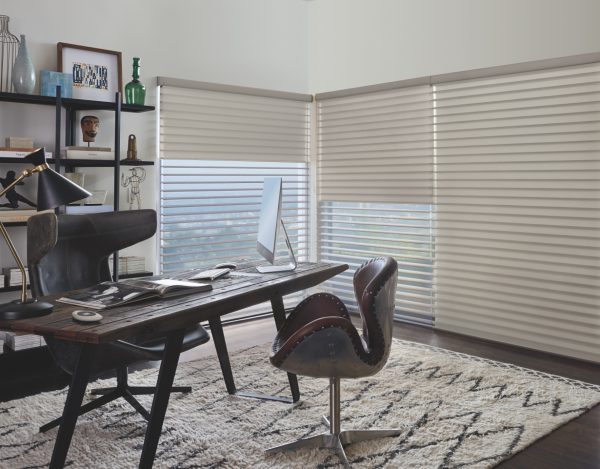 Why Power Window Treatments
Convenience
You will have the ability to control your window treatments with a remote or a mobile device from anywhere you have wireless access. Sometimes, a simple remote helps our clients control their "hard to reach" window treatments or allows our clients to control more than one treatment at a time. Who doesn't like making some of life's small tasks easier to do?
Design Enhancement
Power window treatments remove the need for those ugly dangling cords that no one likes to see. Power window treatments tend to also keep a homeowners window treatments in the "best looking position" vs having some blinds/shades up and others down.
Energy and Safety Benefits
With the simple ability to program your power window treatments to go up/down at certain times of the day, you can easily keep the hot heat out when you are running the air conditioning or keep the hot heat in during the colder months when you are heating your home. The options of opening and closing your blinds automatically can make your house look like its lived in, even when you may be out of town.
Webster Interiors Since 1999
We are the largest window treatment showroom in Rochester - over 15 full-size windows showcasing various window treatment examples for your review.
Custom Window Treatment Gallery
Check out our new quick ship drapery panels - 3 weeks or less, starting at $349* for a pair of drapery panels
* installation not included (but available)
Bedding
CONSIDERING WE SPEND AT LEAST A THIRD OF OUR LIVES IN THE BEDROOM...It is crucial to make this the most comfortable, alluring and relaxing space in our home. We can provide quality bedding - comforters, duvets and pillows. We also custom create stylish headboards in all shapes and sizes. Coordinating bedding and window treatments allows us to put the "designer spin" on your project, allowing you to have your own special place to enjoy.
Reupholstery
We can recover chairs, sofas, sectionals, benches and more. Our extensive upholstery line allows us to offer our clients 1000's of fabric options to meet almost any design need. We offer free estimates, see an associate for details.
Custom Valances
Creating custom valances no matter the style, allows you to add detail & character to your space to further complement your style, your furnishings and the view. With 1000's of fabric options and a large variety of treatment designs, the offerings are unlimited. Every window treatment is custom made (not ready made) to your specifications. Visit our showroom for a gallery of examples or bring us your thoughts and allow us to turn your ideas into something special.
Optional Design Services
Yes - we help our clients select the perfect window treatment(s) for their home but we are also unique because we can provide additional design services.
We provide design assistance when building a new home or remodeling your existing home. We provide color consultations, space planning, furniture selection and more. We want to ensure our clients that if they need design assistance for their home, we can either provide the service they require or we can point them to a reputable resource who can help them. Review our additional services under our design services located on www.websterinteriors.com